The Body Shop has been one of my favourite go-to high street brands for skincare for as long as I can remember. It harks back to when, as a youngster, I'd spend my pocket money on the famous musk perfumes and shampoos that were so popular back then!
What with the most recent lockdown restrictions, going for a browse in my high street store is out of the question. With all the cosy nights in and the romance of winter walks, it's easy to forget that winter can be a hard time on our skin. We're talking wind chills, low humidity and chapped lips!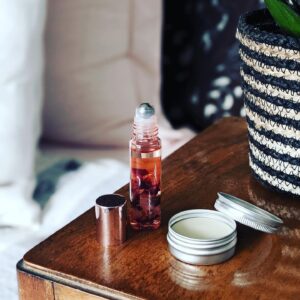 So recently, I've been experimenting with my own magical beauty potions to use in combination with my tried and tested favourites from The Body Shop. Here are my top ten winter hydrating saviours…
Nourishing masks for winter radiance
A hydrating facemask in the winter can be really beneficial for the and help combat dryness. Look for masks that contain moisturising ingredients like olive oil, coconut oil, avocado, honey, rose, oatmeal or anything containing yoghurt.
Use a gentle cleanser full of extra-nourishing ingredients to maintain the moisture in your skin. I'm a big fan of the Vitamin E range from The Body Shop which is a good all-round affordable skincare collection. It feels great and is perfect for oily/combination skin. 
Wash your face with lukewarm water
Using cold water to rinse your face won't get rid of the daily grime and hot water can dry your skin out quickly.  Warm water helps loosen the dirt but preserves your skin's natural hydrating oils.
A little TLC for a perfect pout
Cold temperatures and low humidity can cause havoc with our delicate lips! Remember to carry a lip balm in your bag to hydrate throughout the day.
Use hydrating face serums
Invest in a natural and organic hydrating face serum. You can use it on its own and even add it to your morning moisturiser for an extra dose of hydration.
My absolute favourite is the Vitamin E day cream from The Body Shop. I've tried pretty much the whole of this range and the texture of this moisturiser is lovely, super-lightweight and really hydrating for the skin. It has an SPF30 which, even in the winter months stuck indoors, is still important. And for when you're outside, it will protect your skin from the free radicals and harsh environments. At night-time, I use the nourishing night cream, which is slightly heavier than the daytime version but great for a night-time lotion. 
Your skin won't thank you for being stuck at home all day with the central heating on. Invest in a decent humidifier to help combat the dry air. And if you have houseplants, they'll thank you too for the extra drink! It's a win win. 
Just because your feet are snuggled up in warm socks and cosy slippers, doesn't mean they don't need attention too. Lock in the moisture by massaging a moisturising foot balm before putting your socks on. This help keep your tootsies soft and supple!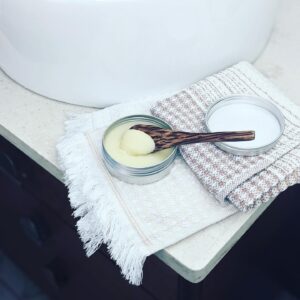 Cold winds and frosty mornings can really dry out your hair, especially if it's lightened or coloured. Use a good leave-in moisturising treatment to keep those locks looking fresh all through to spring.
Body care isn't only for summer
They say that summer bodies are made in the winter! Use a good lotion or body butter after your baths/showers to lock in that moisture. A favourite of mine is the Japanese Camellia velvet body cream from The Body Shop's Spa of the World range. It smells divine and has such a luxurious feel to it, and it's also 100% vegan. It is double the price of the regular body butters, but it has some lovely ingredients, including the camellia seed oil.
Written by Lucy Dine, edited by Mistyjedi
Inspired by Formula Botanica and The Body Shop