Be you naturally with Raw Eden Beauty
Here you will find all my journaling since I started this journey back in 2020. Anything green beauty related, mental health, self care & wellness, Moon rituals, goddess spell work and anything magical!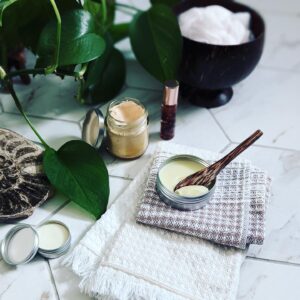 The Body Shop has been one of my favourite go-to high street brands for skincare for as long as I can remember. It harks back
Read More »
Hi, I'm Lucy. The founder and creator of Raw Eden Beauty Apothecary and the Raw Eden Goddess Circle.
I am 40 years old, though it feels as though I have lived many different lives throughout those years, experiencing life both internally and externally in this world.
I am typically a quiet and shy woman, however when I am surrounded by the right circle, I often come alive and can be quite outgoing and lively – so if I was to categorise my aura and personality, I would say I was professionally introverted, and socially, I am more of an ambivert!
I am an inspired Green Witch who loves being a part of the creation process and I thrive on developing and blending oils, botanicals, herbs and all the other wonderful ingredients that Nature has to offer.  I love being outside in the forest or a nearby woodland. The essence of the outdoors offers me spiritual peace and grounds my restless soul.
I believe that the art and science of formulating is pretty magical and I love nothing more than finding new ways of adding my own personal and spiritual touch of Moon magic to my formulas. I always aim to create a product that allows anyone and everyone who uses my blends to immerse themselves fully into another realm and experience the magic of nature.
My ethos for Raw Eden begins and ends solely on the belief that every identifying woman is special and unique, and deserves to feel like a Goddess.